ERRE launches new website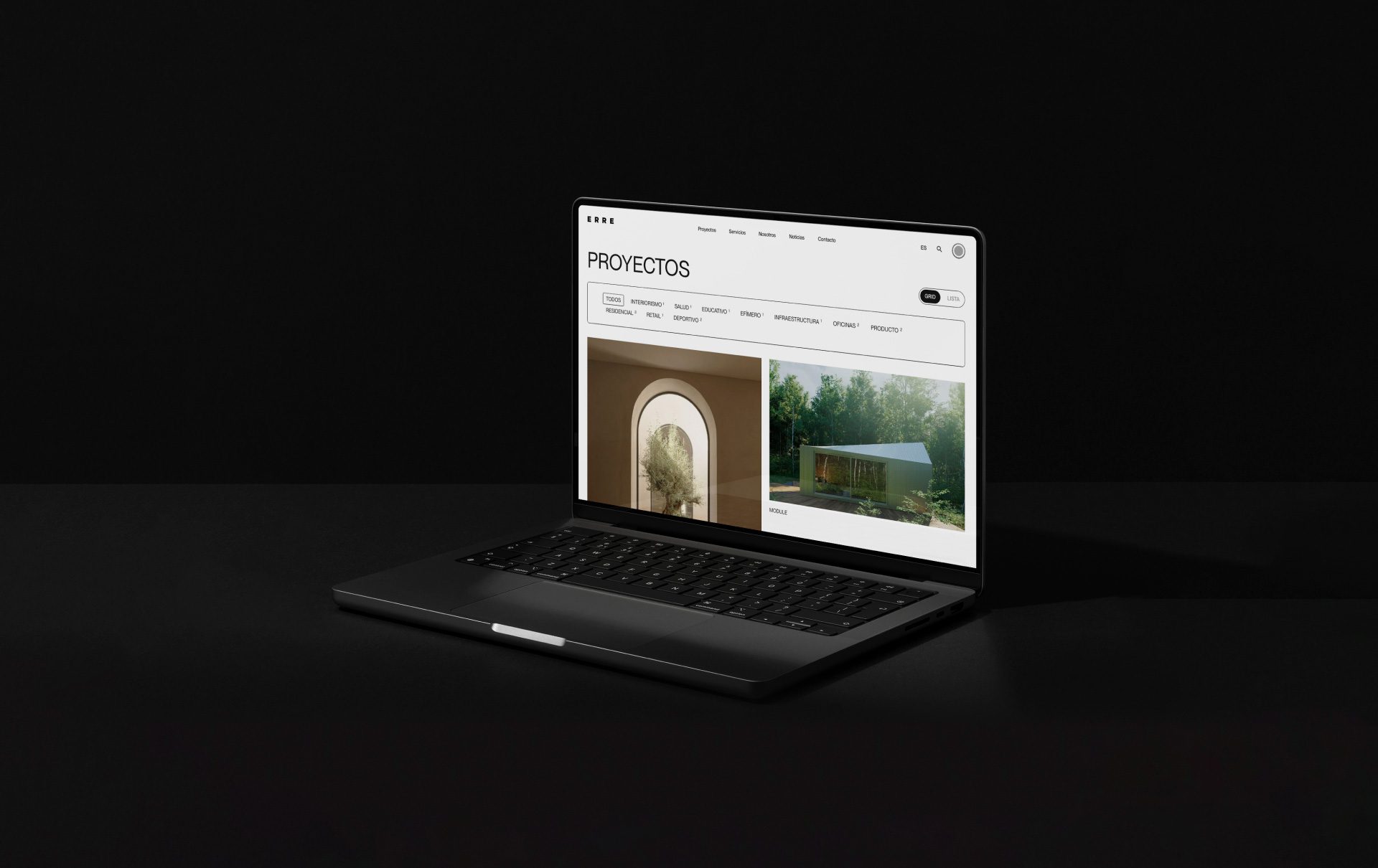 A NEW DESIGN, BUT THE SAME ESSENCE
ERRE arquitectura launches its new website with a new, more dynamic and effective design, but keeping the same essence: our architecture.
Our goal was to create a user-friendly design that would allow us to share everything we do in our studio. We not only want to show our architecture, but also the latest news and introduce ourselves as a team.
NEW FUNCTIONALITIES FOR A BETTER EXPERIENCE
The new website incorporates several features to provide an improved user experience.
The stories allow us to share the latest news, which you can find in the top right corner next to the search engine button, which will make it easier for you to quickly find what you are interested in.
For each project, you will have the possibility to download the corresponding documentation to get to know it in depth.
In the services section, we explain how we can help you. Discover the different services we offer: architecture, product, urban planning, consulting and project management.
Now you can also share the news directly on your social networks with the share button in the bottom right corner.
Would you like to join our team? You can send us your CV through the contact section.
After months of work, we are excited to share this new project with all of you that we have developed together with the Nectar Estudio team. If you want to explore the new design in depth, we invite you to browse the website and discover everything we haven't told you yet.