New Project: Clínica Alejandría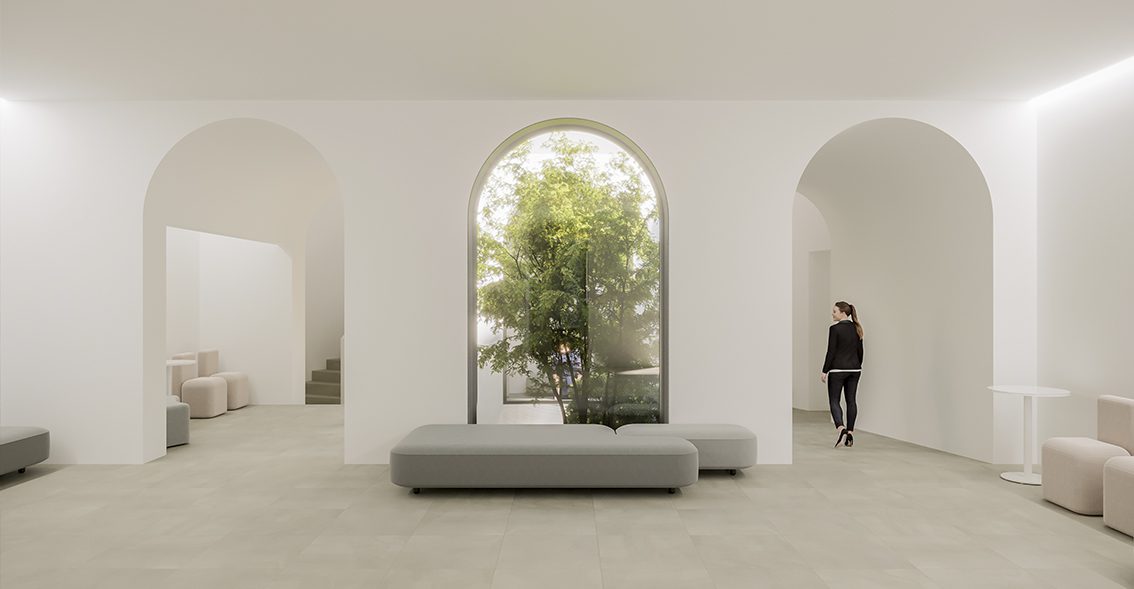 THE CLÍNICA ALEJANDRÍA
As you well know, at ERRE arquitectura we put the same enthusiasm, dedication, and affection to each project of our clients regardless of their surface or size.
That is the reason today we want to share with you one of the most exciting projects we are working on: The new Clínica Alejandría.
Clínica Alejandría is a medical and educational center in Valencia specialized in aesthetic skin treatments. A center made up of a team of experts with extensive experience and where the passion for both medicine and education is felt equally.
We are currently immersed in the design and construction of its new clinic where these two disciplines, medicine and education, have been the starting points to create a place where you can feel the most advanced knowledge and, at the same time, to attend patients with the highest quality, warmth and professionalism.
NEW HEADQUARTERS, SAME VALUES
This new Clinic will have different rooms, boxes and a teaching room organized around a central patio that becomes the heart of the project, providing the interior space with light and vegetation.
We are more than aware of the importance and enthusiasm that this project has for the team of Alejandría. For this reason, we are giving all our energies to create spaces and environments that represent and transmit their values ​​and help them achieve their goals.
A Project in which, as they do in their daily work, we are working our fingers to the bone.