Auditorium and music school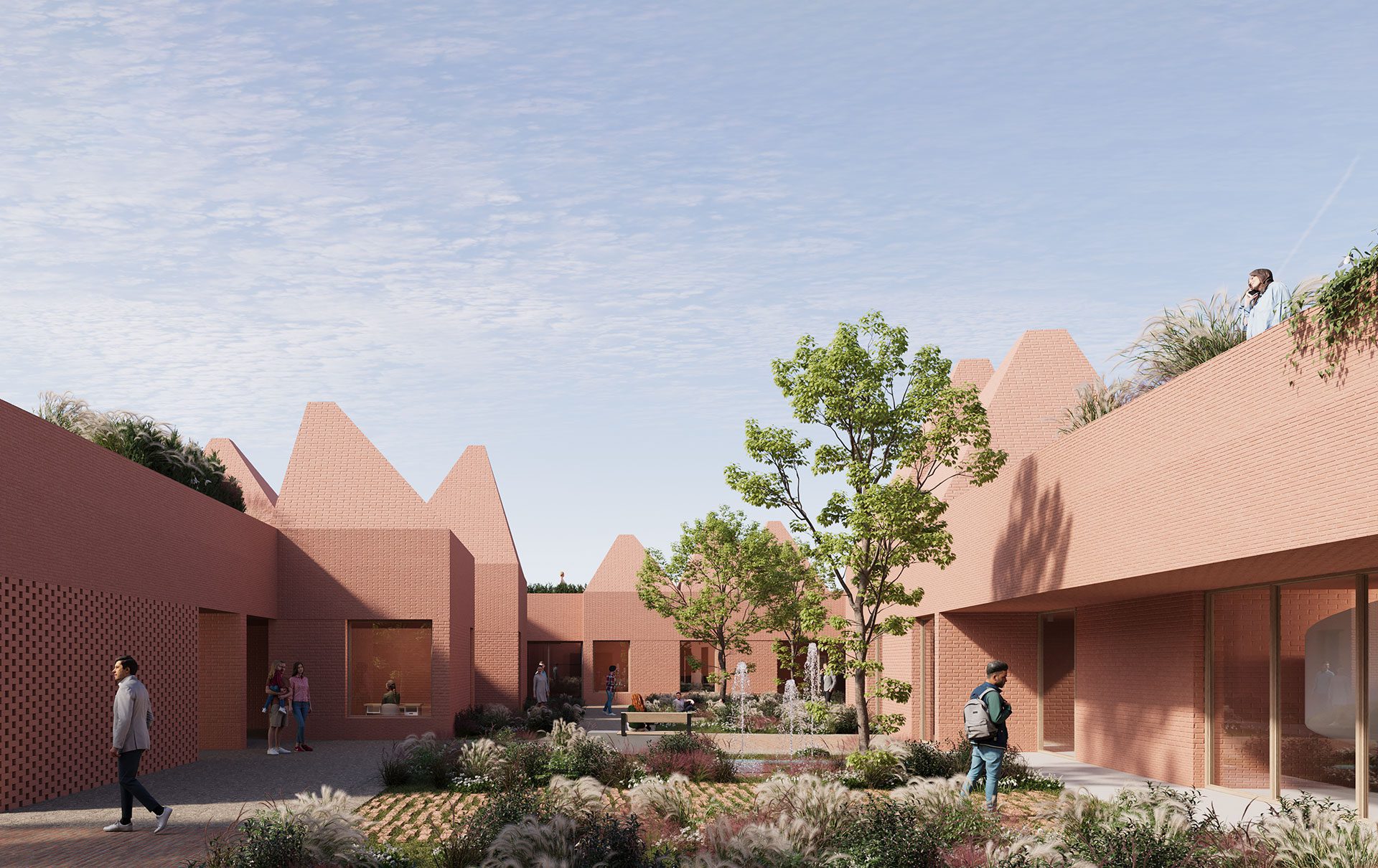 STRATEGY
The project promotes the design of a complex of about 2,700 square meters, of which 1,650 are destined to the design of an auditorium for 400 people and the remaining 1,050 to the design of the music school.
All this with the aim of generating a new cultural space of reference for the town.
The proposal seeks to close to the industrial area adjacent to the building and generate an active central space with infinite possibilities.
This central space becomes the end of a green promenade enhancing the relationship with the town and increasing the cultural offer for its inhabitants.
The morphology of the building allows the creation of courtyards, paths and accesses, with greater or lesser privacy, that respond to the various uses and demands of the school and the auditorium. In addition, this facilitates the possibility of carrying out the construction of the project in phases according to the needs and possibilities of the moment.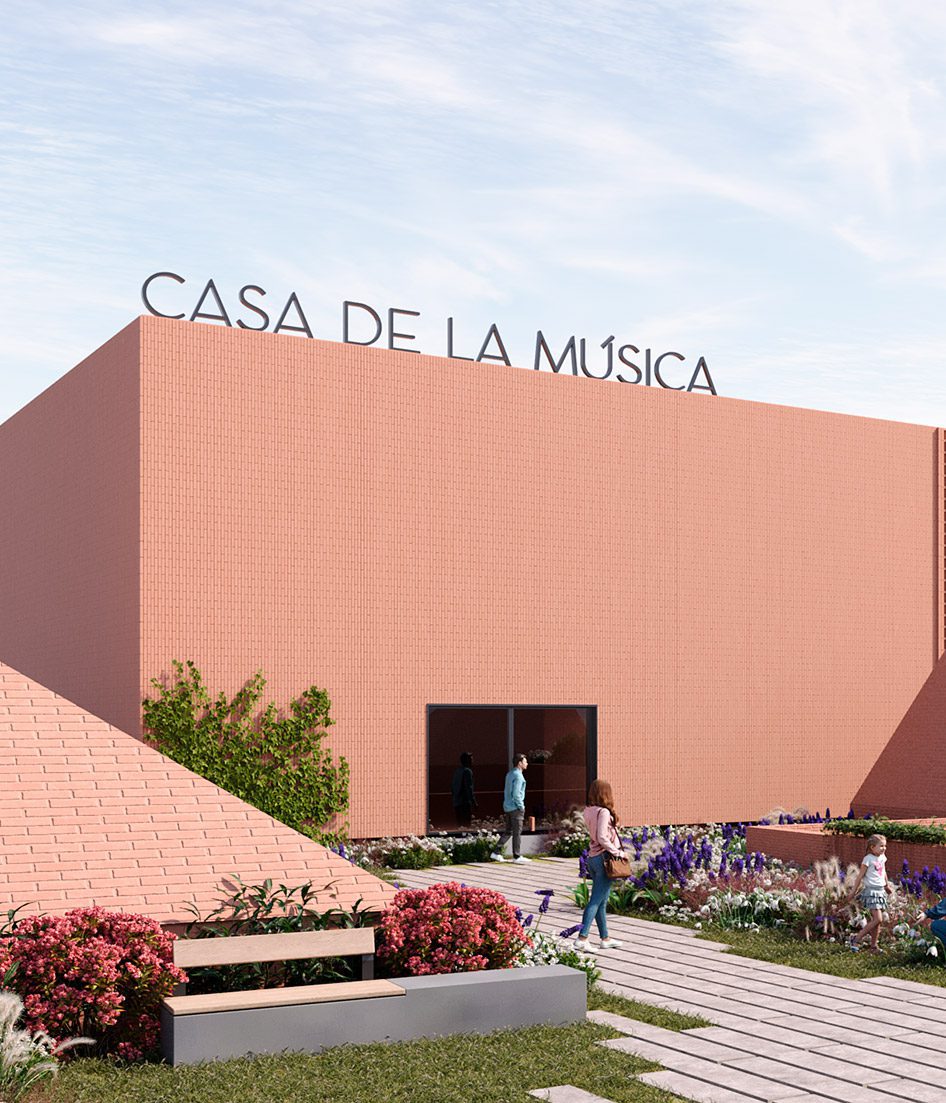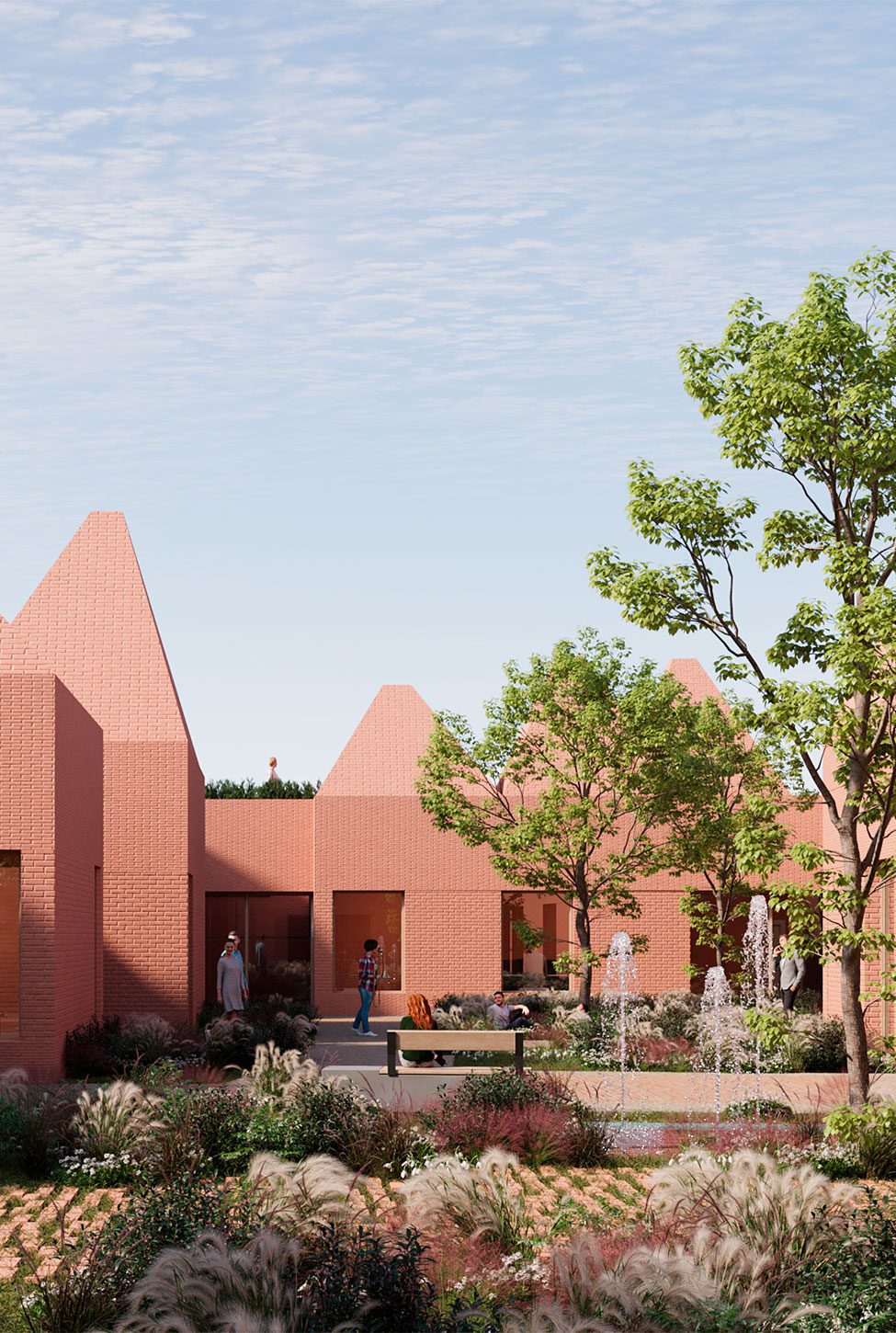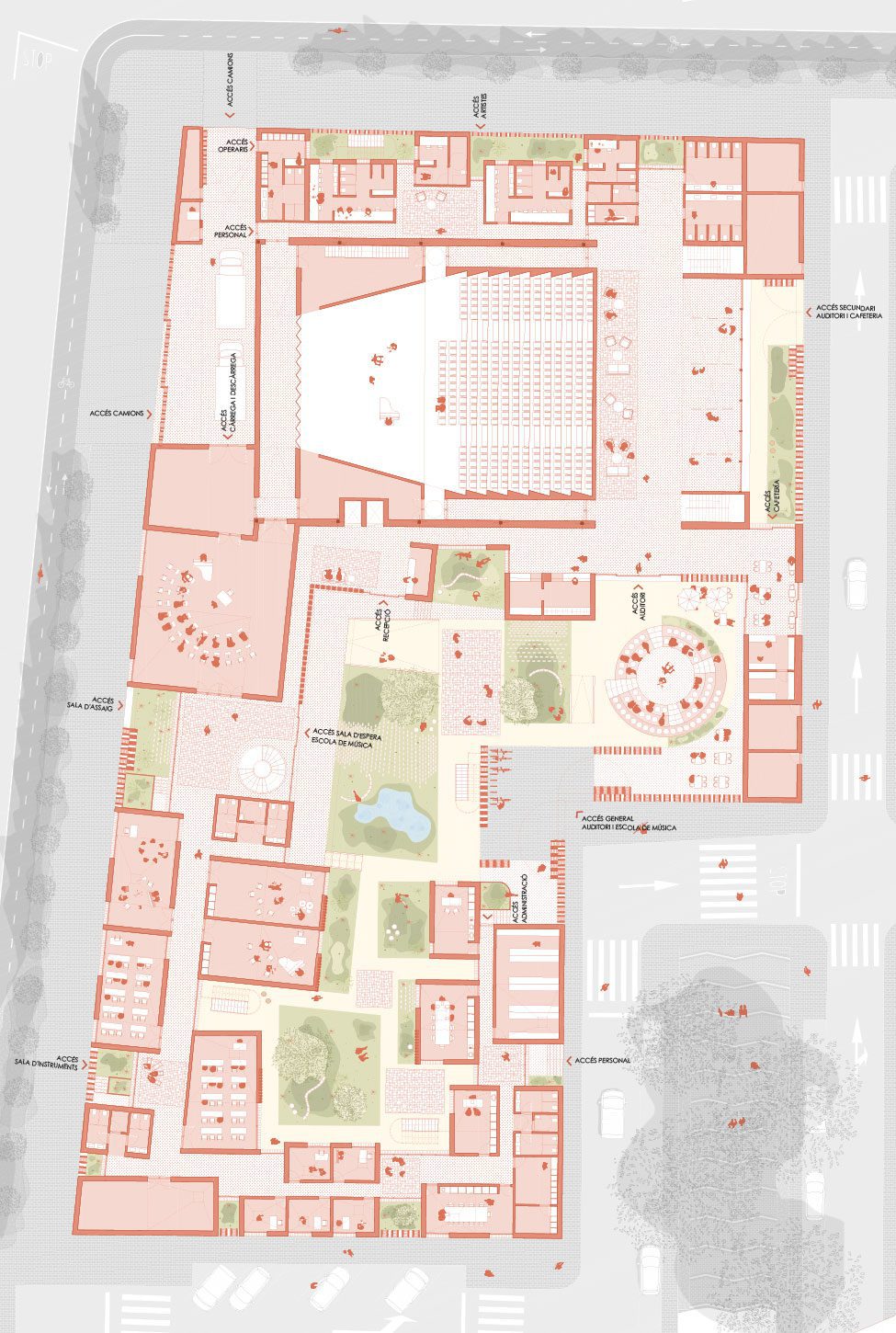 SOLUTION
The design incorporates courtyards and outdoor spaces dominated by vegetation, as well as paths and accesses, with greater or lesser privacy, that respond to the different uses and requirements of the school and the auditorium.
The project also incorporates a landscaped roof that expands the surface area for activities and enjoyment of the users, while improving the energy performance of the building to cope with the climatic emergency.
The design of the auditorium took into account aesthetic, functional and technical aspects, paying special attention to the shape, dimensions, volume, construction and surface finish. The seating arrangement ensures the correct acoustic and visual performance of the spectators.
There is a uniform distribution of sound, and a reflection of sound waves to walls and ceilings. Likewise, the distance between rows of seats and their height has been designed according to the calculation of visual lines, so that the floor of the seating area is a parabolic curve.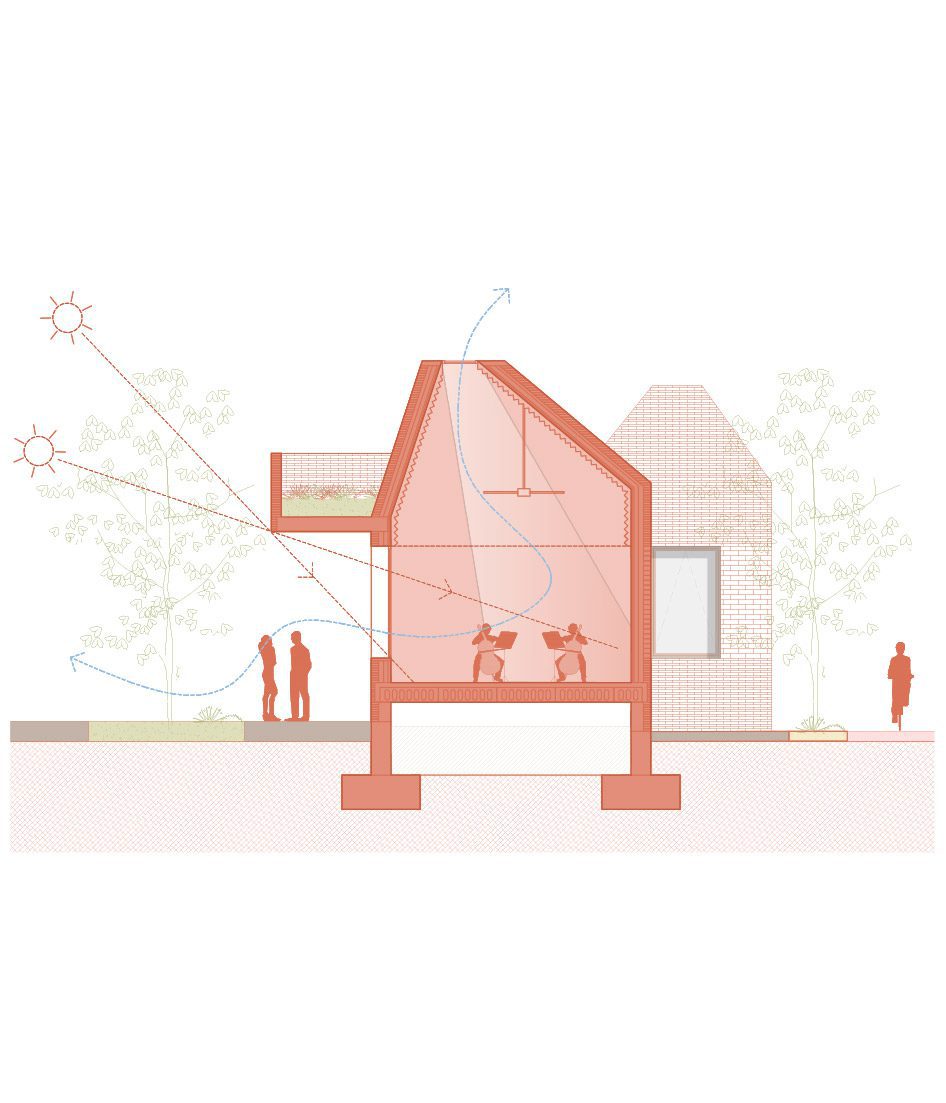 Location
Pobla de Farnals, Valencia
Category
Education, Public space, Culture
Status
Competition. Second Prize