ERRE arquitectura to take part in the first edition of the Andreu World Architecture Days 2023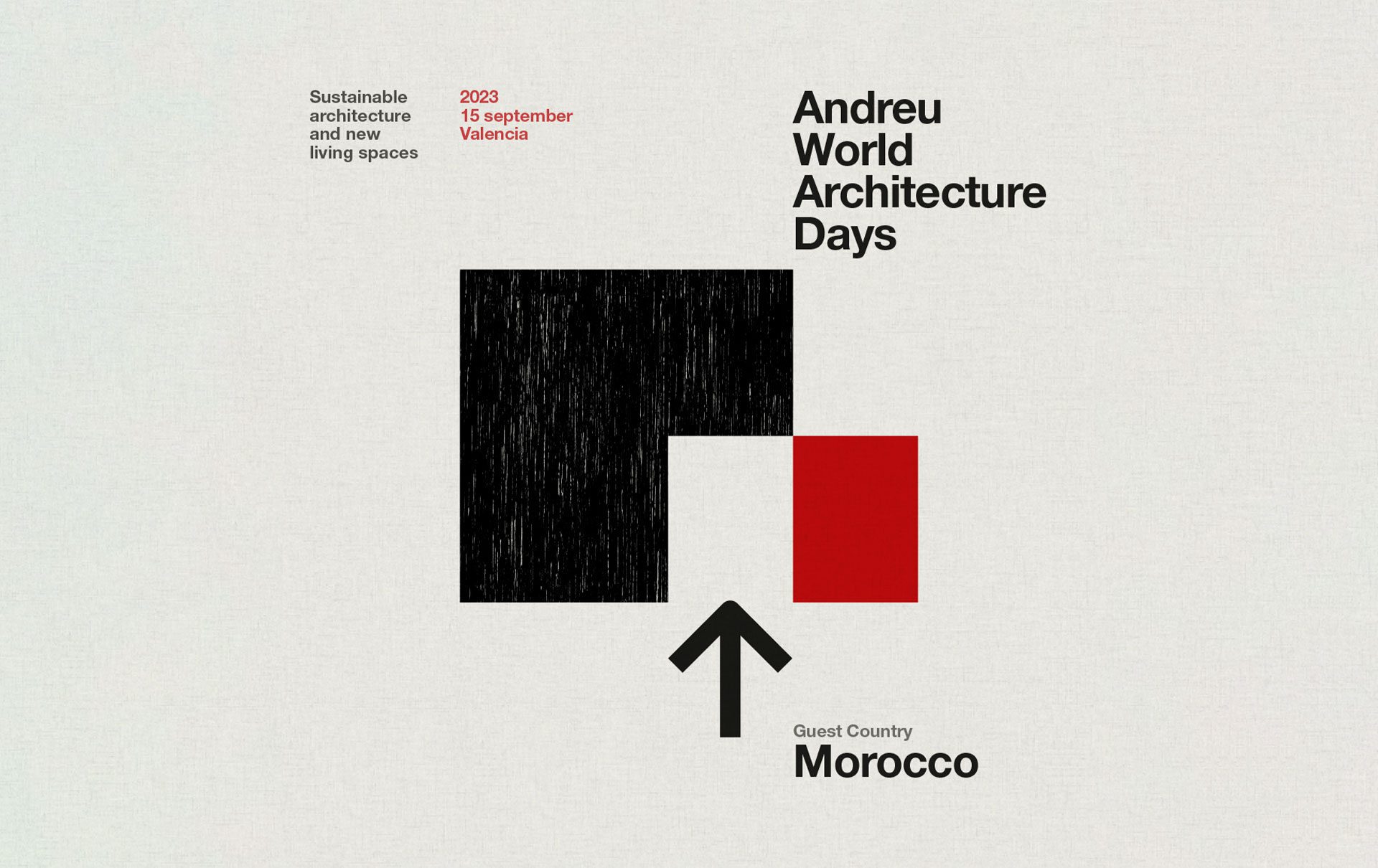 ANDREU WORLD ARCHITECTURE DAYS.
THE BEST ARCHITECTURE AND DESIGN STUDIOS COME TOGETHER IN VALENCIA
The Andreu World Architecture Days were created with the firm intention of creating a meeting point in Valencia for national and international architecture professionals. It will take place on 15 September, with a specialised congress structured around six thematic areas of architecture: working spaces, health spaces, educational and cultural spaces, hospitality spaces, sports spaces and new urban models.
Morocco will be the guest country at the event, so that the shared experience of understanding the architecture of two different cultures can serve as a source of inspiration, learning and strengthening of personal, professional and cultural ties between the participants.
ERRE WILL SHARE ITS EXPERIENCE IN SPORTS ARCHITECTURE
Amparo Roig, partner at ERRE arquitectura, will take part in the Architecture and Sports Facilities block, entitled "The new generation of sports facilities: Versatility, sport, leisure and meeting".
An opportunity to share the experience of the ERRE arquitectura team in the design and creation of sports and entertainment spaces, such as L'Alqueria de Basket or the Roig Arena project, currently under construction.
This first edition will also see the participation of some of the best architects from Morocco and Spain, such as Patxi Mangado, Marta Vall-Llosera (President of the CSCAE), Fikri Benabdallah, Rachid Andaloussi, Driss Kettani, Aziz Lazrak, Sad Benkirane and Salima Naji.
Anatxu Zabalbeascoa, a renowned journalist in the field of national and international design and architecture, will moderate the day's debates and round tables.
Find all the information about here.