New project: 9,000 m2 for expanding Marina de Empresas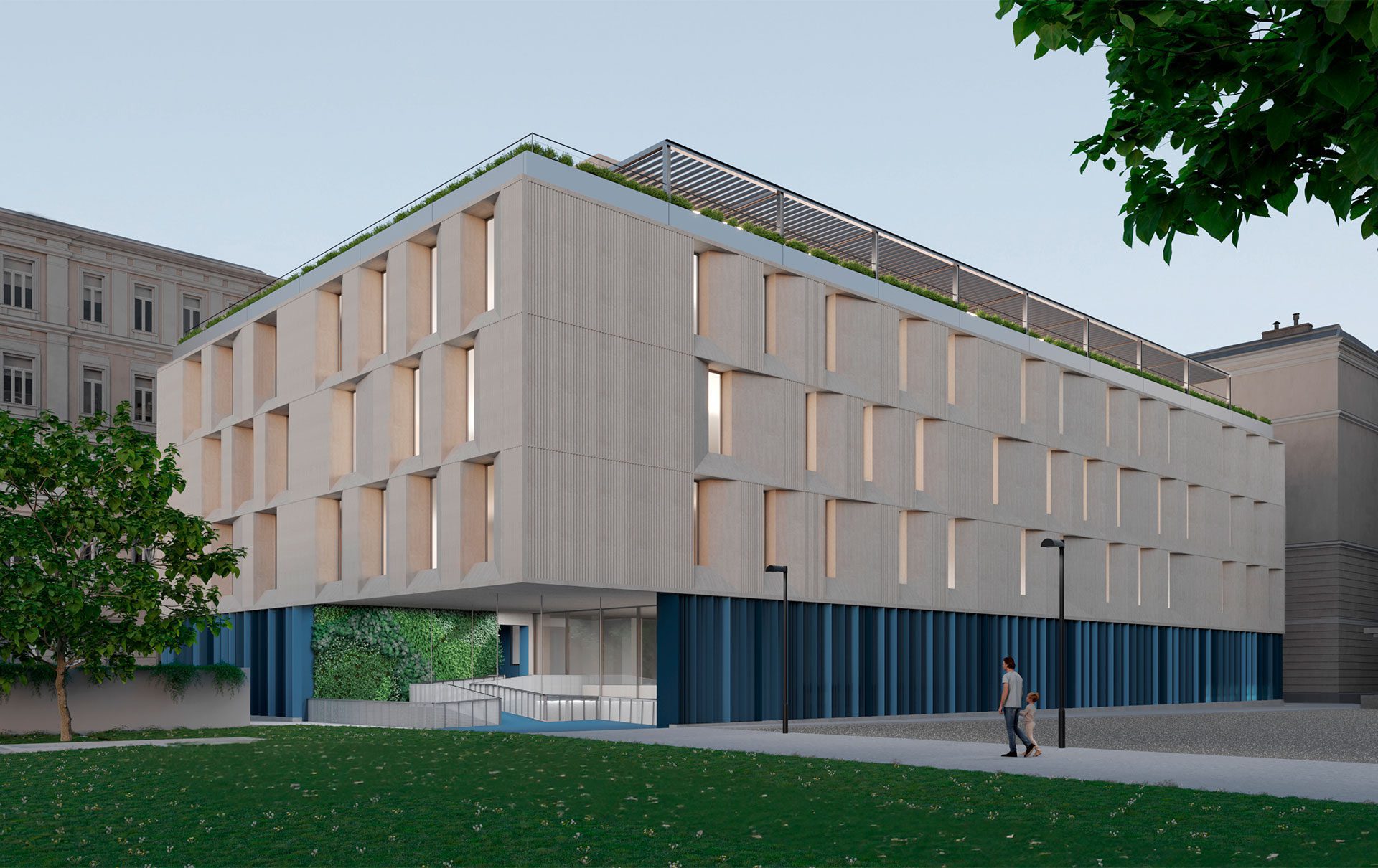 MARINA DE EMPRESAS EXPANDS ITS FACILITIES
It was in 2015 when our team completed the Business Marina project, an entrepreneurship and innovation hub driven by Juan Roig, located in the Marina de València. Over time, it has become one of the largest entrepreneurial ecosystems in Europe.
Today, after 8 years of history, we are very happy to present the Business Marina expansion project.
This is a new four-story building with a total area of 9,000 square meters and a capacity to accommodate 730 workers.
This new project will be located on a 1,700 square meter plot very close to the Marina de Valencia, between Vicente Brull Street, San Pascual Street, and Conde de Pestagua Square.
INDUSTRIALIZED CONSTRUCTION
The future building will be characterized by its innovative and highly industrialized construction system, which will allow Marina de Empresas to expand its space to meet the expansion needs of its three initiatives and its commitment to being a city project with international aspirations.
With the completion of this project, Marina de Empresas will have a total space of 28,700 square meters in the city of Valencia.
The construction process will commence this October, with an expected completion date in 2025, and a total estimated investment of approximately 20 million euros.
We would like to express our gratitude to Marina de Empresas for once again entrusting the ERRE arquitectura team to develop a project that will promote the region's development, fostering innovation and entrepreneurship in València.