The Hortensia Herrero Art Center completes its rehabilitation and prepares its opening for november 2023.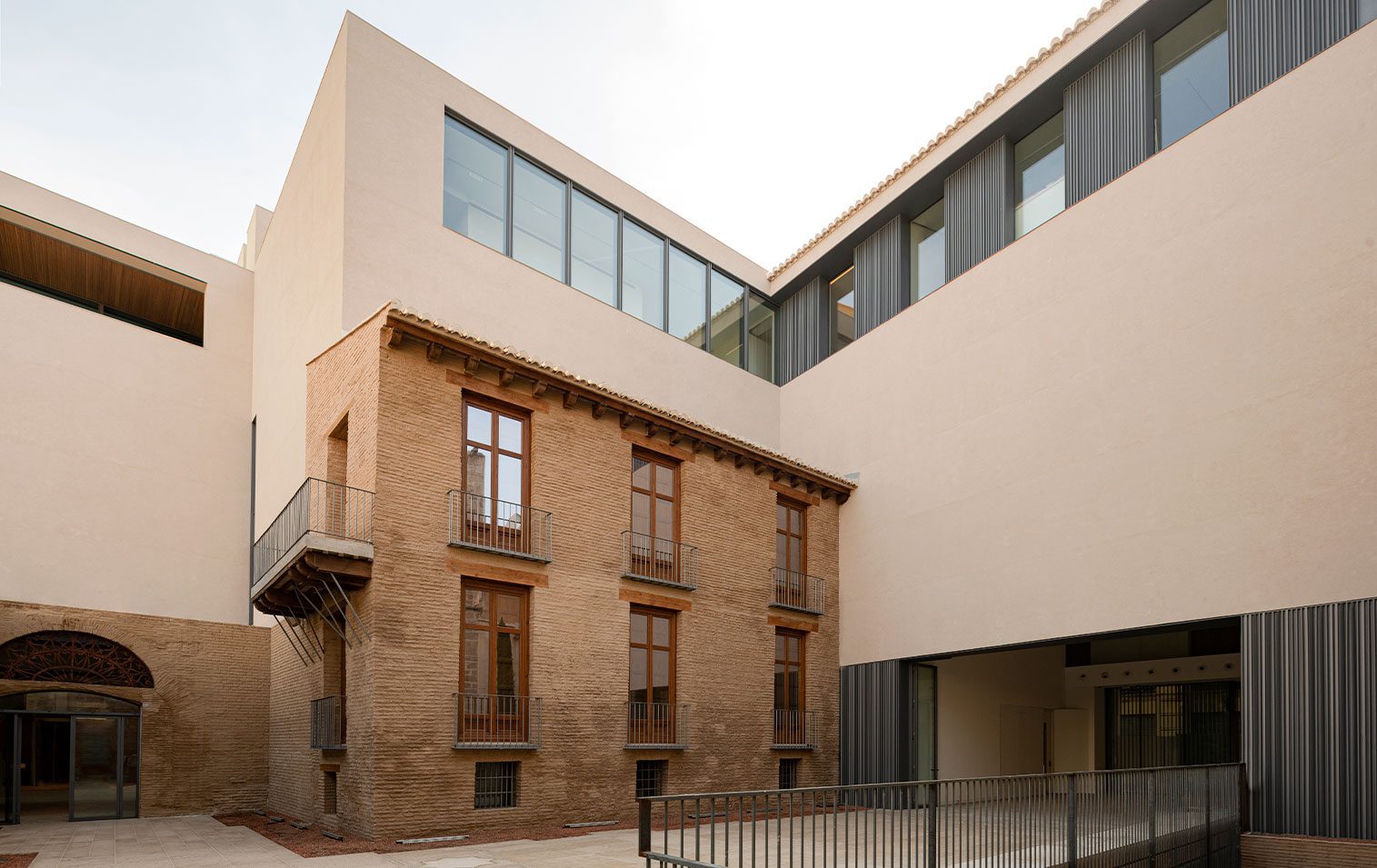 HORTENSIA HERRERO ART CENTER THE NEW HOME OF CONTEMPORARY ART
Five years after the start of the works, the Hortensia Herrero Art Center has completed its rehabilitation process and is preparing for its inauguration next November. A new museum for the city of Valencia, located in the central Calle del Mar, which will bring together the private collection of the patron Hortensia Herrero and includes works by Andreas Gursky, Anselm Kiefer, Georg Baselitz, Anish Kapoor or Mat Collishaw among others, along with other exhibitions of world-class artists.
The restoration project designed by ERRE arquitectura has aimed to enhance the history contained in the Valeriola Palace, but also to turn it into a contemporary art center of reference.
The exhibition area is organized around two volumes. On the one hand, the Valeriola Palace, which has undergone an exhaustive and meticulous rehabilitation process to enhance its historical character. On the other hand, the one on San Cristobal Street, of which only the façade and the sloping roof typology have been maintained. Both buildings are joined by a building-bridge located in the landscaped courtyard, which acts as a connection between the two.
In order to adapt the project to its new exhibition use, a continuous route has been established to create a very comfortable and natural user experience. This route is ascending in the Valeriola volume and descending in San Cristóbal, connecting through the building located in the garden.
3,500 M2 OF SURFACE AREA AND FOUR LEVELS THAT CAN BE VISITED.
The historic enclave of the city, once recovered, will become a complex of more than 3,500 m2 of surface area and four visitable levels. The transformation of the space, in addition to recovering for the city an important element of its architectural heritage, will make it possible to enjoy both the private art collection of Doña Hortensia Herrero and temporary exhibitions of artists of national and international prestige. In addition, there will be a wide cultural offer, as well as conferences and various activities promoted by the Hortensia Herrero Foundation itself.
The design envisaged to restore the shine to the historic building includes a landscaped courtyard and a basement where the public can visit the remains of the ancient Roman circus of Valencia found during archaeological excavations.