ERRE, 2nd prize to design the Auditorium and School of Music in La Pobla de Farnals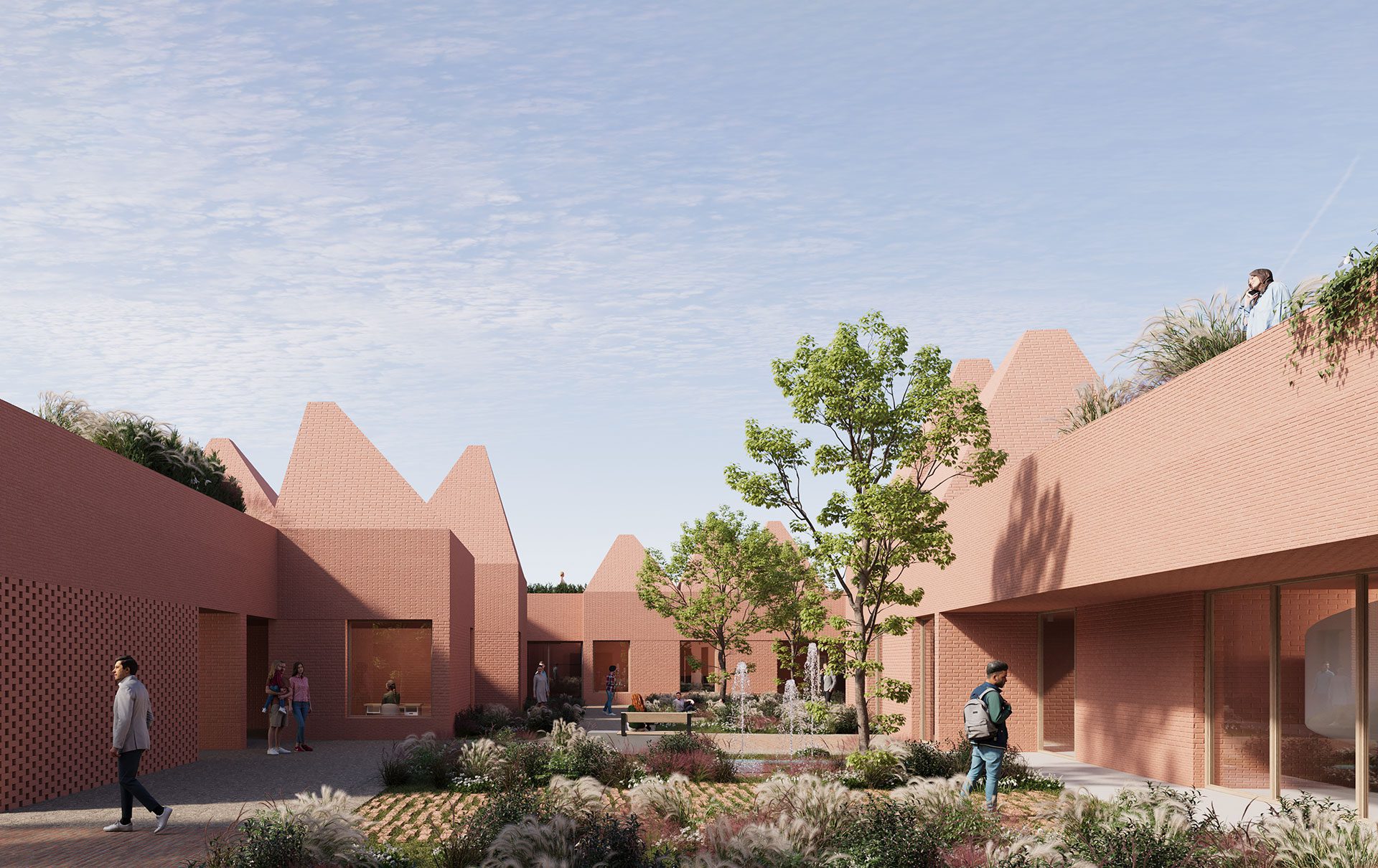 ERRE ACHIEVES NEW RECOGNITION
After the third place in the International competition for the Desembocadura Park, ERRE arquitectura has won the second prize in the competition to design the Auditorium and Music School in La Pobla de Farnals.
The project promoted the design of a complex of about 2,700 square meters, of which 1,650 are intended for the design of an auditorium for 400 people and the remaining 1,050 for the design of the music school.
All this with the aim of generating a new cultural space of reference for the town.
A SUSTAINABLE BUILDING OPEN TO THE CITY
The proposal developed by ERRE seeks to close to the industrial area adjacent to the building and generate an active central space with infinite possibilities.
This central space becomes the end of a green promenade enhancing the relationship with the town and increasing the cultural offer for its inhabitants.
The design incorporates courtyards and outdoor spaces where vegetation predominates, as well as paths and accesses, with greater or lesser privacy, that respond to the different uses and demands of the school and the auditorium.
The project also incorporates a green roof that expands the surface area for activities and enjoyment of the users, while improving the energy performance of the building to cope with the climatic emergency.